Early Stimulation for Babies from 0 to 2 years old, in abandoned situation
Our Goal – US$10,000.00

30%

30%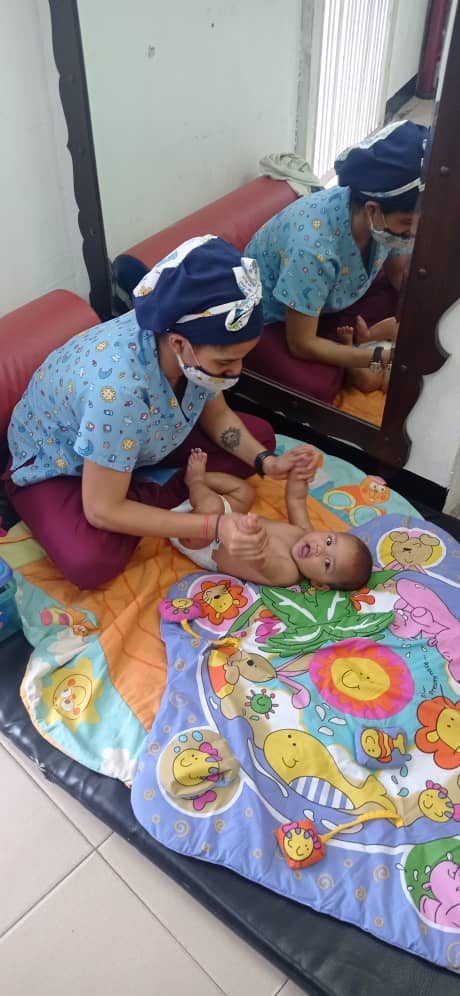 Summary
Due to the economic and social situation in Venezuela, more families are getting into extreme poverty, with lower income and few employment opportunities. As a result, there is an increase of abandoned children without any type of protection or shelter. This is why Hogar Bambi takes care of babies from 0 to 2 years old who arrive in unfavorable health conditions. These children are included in an early stimulation program in order to regulate their performance and sensorial responses, ensuring their development, with the hope of integrating them into a family that allows them to continue with their development plan.
Challenge: 
The malnutrition levels that some babies suffer from their gestation to birth are negatively impacting their development. For this reason, the number of children from 0 to 2 years of age who have adaptive difficulties, slow head control, crawling, and gaits is increasing. If these conditions are not adequately cared by specialists, a child's psychomotor development could be greatly affected, harming their learning and sensory responses.
Solution: 
At Hogar Bambi 5 House, we will be attending 36 boys and girls from 0 to 2 years old each month, offering them specialized care that allows them to recover the developmental lags suffered by these children. In addition to guaranteeing dignified living conditions, early stimulation will be offered in order to ensure each baby is in its developmental stage such as head control, rolling, voluntary sitting, crawling, standing, and gait, which are essential aspects for its growth.
Long Term Impact:
This project contributes to the psychomotor development of children, being cared for at an early age. In the short term, children will be able to develop functional grasping skills, adaptive sensory responses and will also facilitate their future development with the management and coordination of basic and advanced activities. Investing in children is a long-term achievement, and it gives the possibility of contributing to the lives of healthy and productive adults.
Early Stimulation for Babies